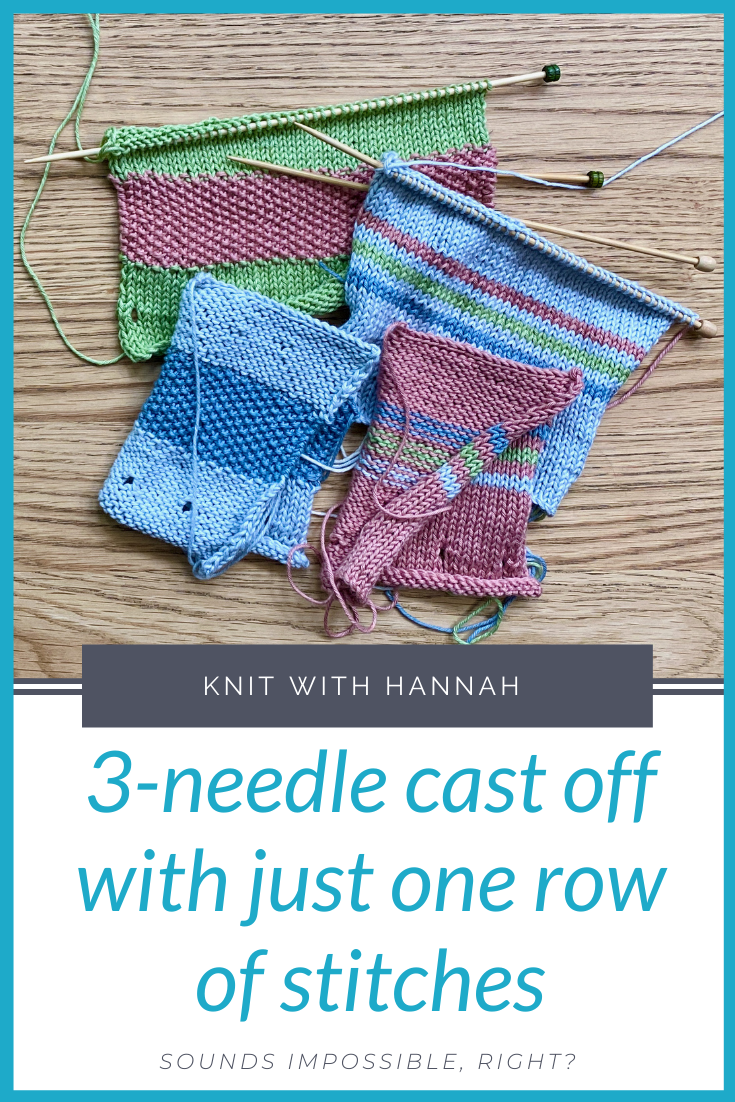 Which cast-off do you use?
There are so many options, right?
Whether you're ribbing or using stocking stitch, cabling or knitting in the round, you may want to pick and choose your cast-off carefully.
One of the specialist cast-offs is known as '3-needle cast-off'. It's ideal for when you have  a seam to sew up along two cast off edges with the same number of stitches. This might happen when you're  knitting a jumper or cardigan and you want to seam the shoulder.
Using the 3-needle will give a small seam and perfect alignment or stitches. Not only that, it'll also save you time with casting off both edges and then sewing a seam. You do the whole thing in one step-by-step technique!
If you have a single row of stitches on your needle you may think this is impossible. But I was frustrated with the number of cast offs and seams that were on my horizon so I decided to combine the whole thing when I had single rows of stitches.
After just a bit of juggling with the needles, you'll have a neat and flat seam for the perfect finish. And it's much faster than doing all the small parts one after the other.
To subscribe to the Knit With Hannah YouTube channel click here
Join the email knitting natter, as mentioned in the video, to be first to know when the new home collection of knitting kits and patterns goes live.
and check out what's already in the shop here: