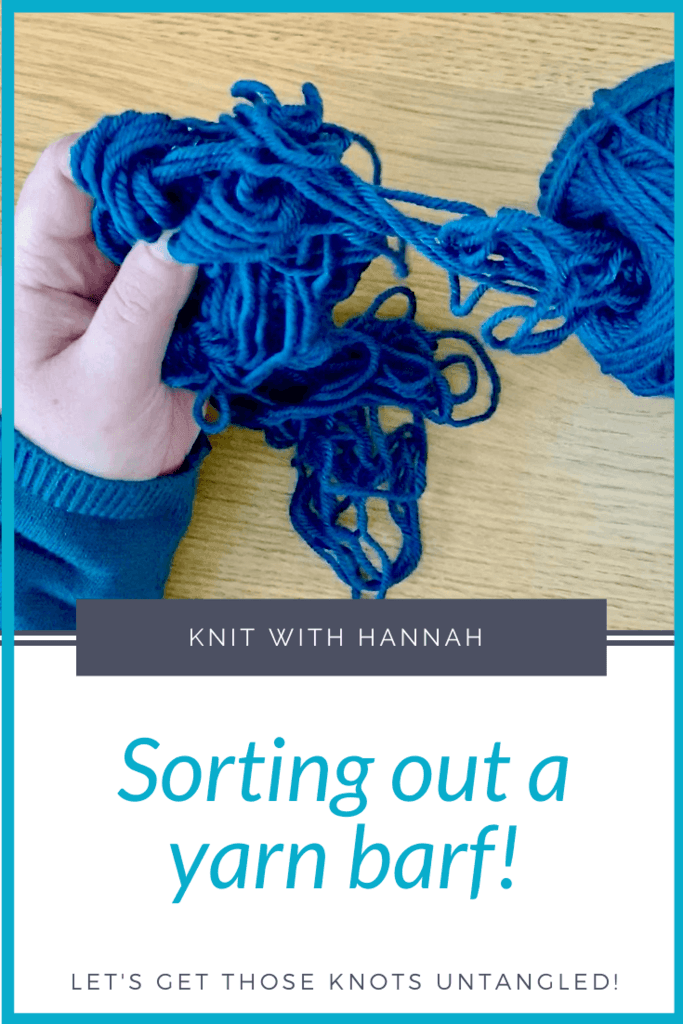 Sometimes you don't have a choice – you just have to deal with it!

There are those times when yarn is happy to fall out of the centre of the ball, and there's no problem… you find the end, start casting on a life is a breeze. Your 'me' time is set, feet up, cat purring by your side and gorgeous smells of dinner are wafting over from the slow cooker.
Today is a great day!
But, hang on, what about those other times. When the yarn doesn't play ball. (pun intended!)
Finding the end of yarn from the middle of the ball isn't as easy as you'd like. The mess that results makes no sense. That happened to me when I was beginning to knit from this yarn, so watch me fix it today.
I started this ball of Rowan Pure Wool Worsted and just missed , so pulled a tangle from the middle, instead of a single end. I thought I would be a good opportunity to show you how I untangle this kind of yarn barf, so you're invited to untangle it with me 😀
To subscribe to the Knit With Hannah YouTube channel click here
The email waiting list for the knitting kits and patterns is here:
Do sign up, you'll have early peeks and more exclusive access as the shop begins to open and we prepare to go live!