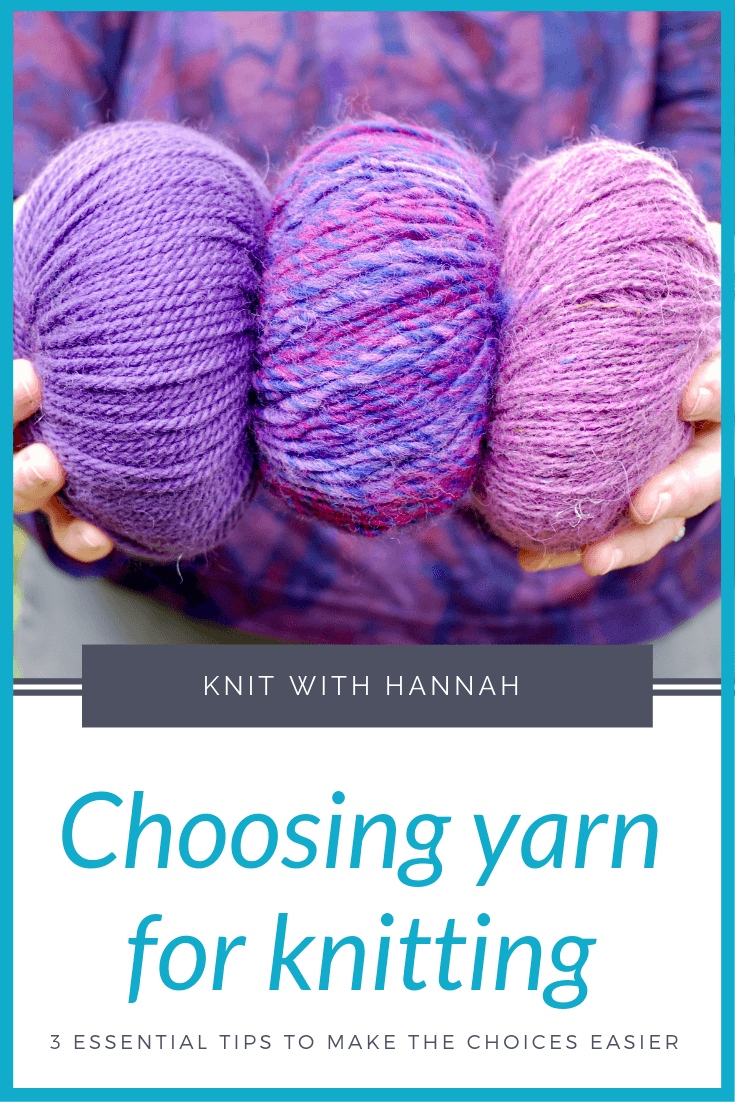 A yarn shop can be totally overwhelming, with shelves of yarns in different colours, weights, textures and styles. Going with a plan when you're choosing yarn for knitting is the answer.
Today I'm going to help you pick out a few elements so you can narrow down your choices.
You might be searching for yarn in store, which means you can go with a better idea in mind. With a focussed plan you can find a few options within a smaller range and take a fraction of the time to make a final decision.
If you're looking in your stash, these clues will help you give a 'yay' or 'nay' to what you have. You'll feel fabulous for using what you already have, and can save your spare pennies for a latté and a doughnut!
By looking in your left-overs, even if you don't find what you need, there's no guilt about not using your stash. You'll know you went through it with a systematic process, and will not need wonder about whether you could or should.
When you're shopping online there's even more to choose from. You might be searching through the equivalent of three large airplane hangers filled with yarn. Again, this is where a system will narrow down your choices and make the final decision easier.
I hope you find this shopping list download useful. Click here to view and print whenever you need to go yarn shopping!
If you're new to knitting and want to set yourself up to win with your knitting in 2019,  you may be interested in a new beginner's knit and natter community that is going live in January 2019.
I do hope you'll join us…
Click on the image below to find out more, or use this link here.