When you're knitting a large item there's going to be one thing that's pretty much guaranteed.
You'll be using more than one ball of yarn.
And that means working out how to switch from one ball to another. Do you simply tie a knot and keep knitting? Or is this process a lot more complicated?
Last week when we were striping we kept both balls of yarn live, without letting one go. But this is different. One of the balls of yarn is going to finish. We don't have a choice but to stop one ball and start the next.
Is it better to start a new ball of yarn at the beginning of a row, in the middle or at the end?
Different knitters will give you different answers. And when you're knitting projects with different features you can use one technique or another depending on which row you're on and how the stitches look as you knit across the row.
Watch the full video for three options, which will help you decide which method to use, depending on the type of item you're knitting.
To subscribe to the Knit With Hannah YouTube channel click here
To find the baby blanket that you saw in the video click here.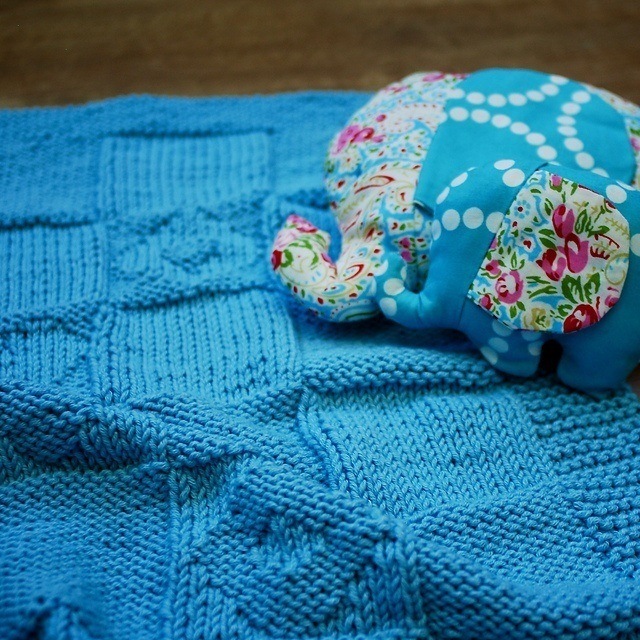 The scarf pattern is yet available to purchase. It will be part of next autumn's collection.
If you'd like to join me for a month-long yarn declutter, sign up here to join the 2020 Knit With Hannah Yarn Declutter.
We started on Friday 27th March but we're still going strong and everything we've done throughout the challenge so far can be accessed so you can take a few days to focus and catch up.
We'll be continuing to declutter through April 202o.
I'll be right by your side with weekly emails and weekly live videos in the Knit With Hannah Facebook Group.
We're having great fun so far, I do hope you can join us. ?