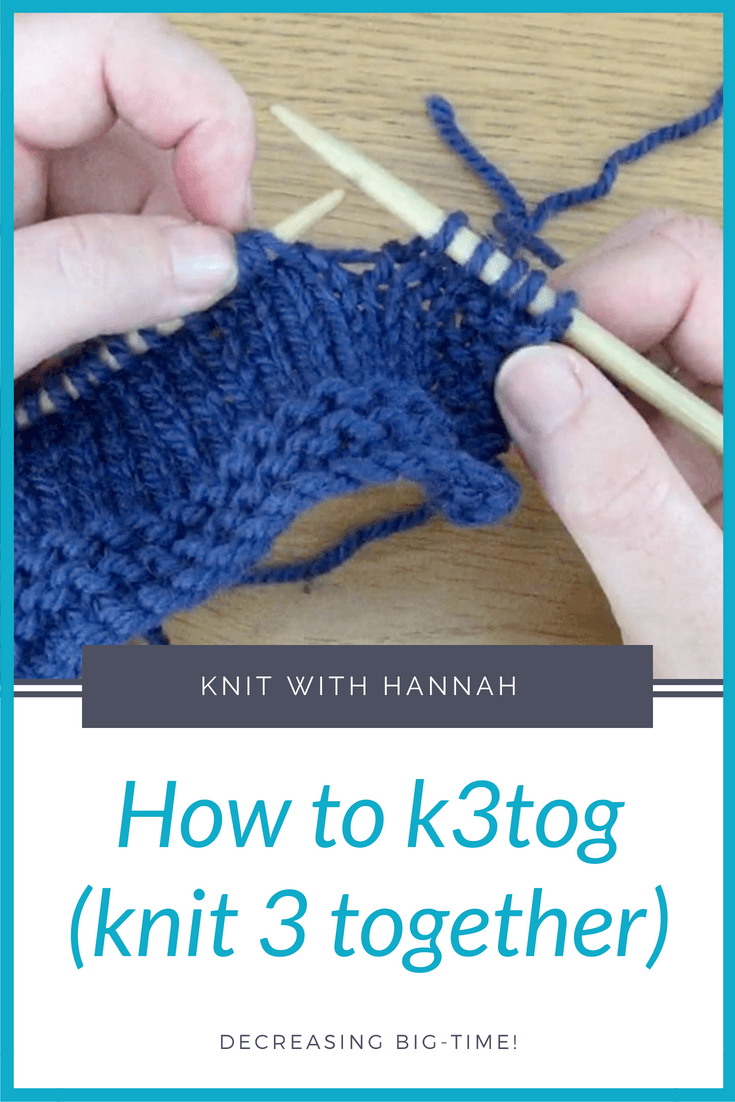 This is another knitting jargon video (I know how much you love them!).
Let's make some dramatic shaping on our fabric with decreasing 3 stitches into 1 in the form of k3tog.
It's easy to get confused and wonder whether the knitting dictionary is pulling your leg,
"ha!" said Cable, the knitting dictionary compiler, "I knew you'd just go straight into the k3tog, thinking it's self-explanatory! I'm going to throw a hurdle right in your way!!!!"
Maybe you tie yourself in a knot (literally or figuratively!) and start thinking about double-bluffs.
'does it really mean knit 3 stitches together?'
'what about if it's twisting a stitch at the same time?'
'which side of the stitches do I start from?'
'how do I actually do it…?…. I'm in need of a chocolate hobnob now!!!)
But it's just as simple as it sounds.
Put the needle into the three stitches at once and knit them!
Watch the video to see k3tog demonstrated and I'll show you the practical applications of it too.
You'll see it in various places when you're knitting so in this video I've found some of the places I've used it. It's a great idea to be ready when it appears (and Cable needn't fool you again!).