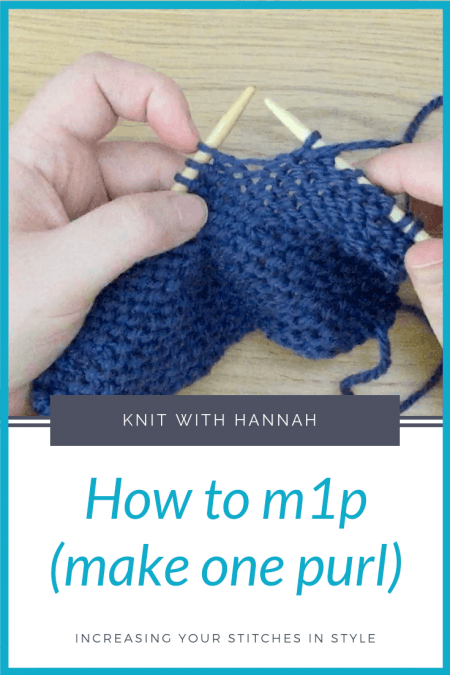 Once you know how to increase on a knit row you can change that technique slightly to increase on a purl row.
This might be known as m1p (make one purl), or m1pw (make one purlwise). Whichever you come across in your pattern abbreviations, you'll need exactly the technique you'll see in this video. (and you'll be increasing without leaving a hole!)
But where might you come across this? You'll see this if you're shaping a slouch beanie, or a beret, when you have to increase the number of stitches after the hat band, to create the classic silhouettes.
You might also come across this in larger items, such as darts in a jumper cardigan, or if you're knitting tiny items that have to be crafted from small intricate shapes, such as baubles or snowmen for the Christmas tree (oops, sorry! It's a bit early for that!).