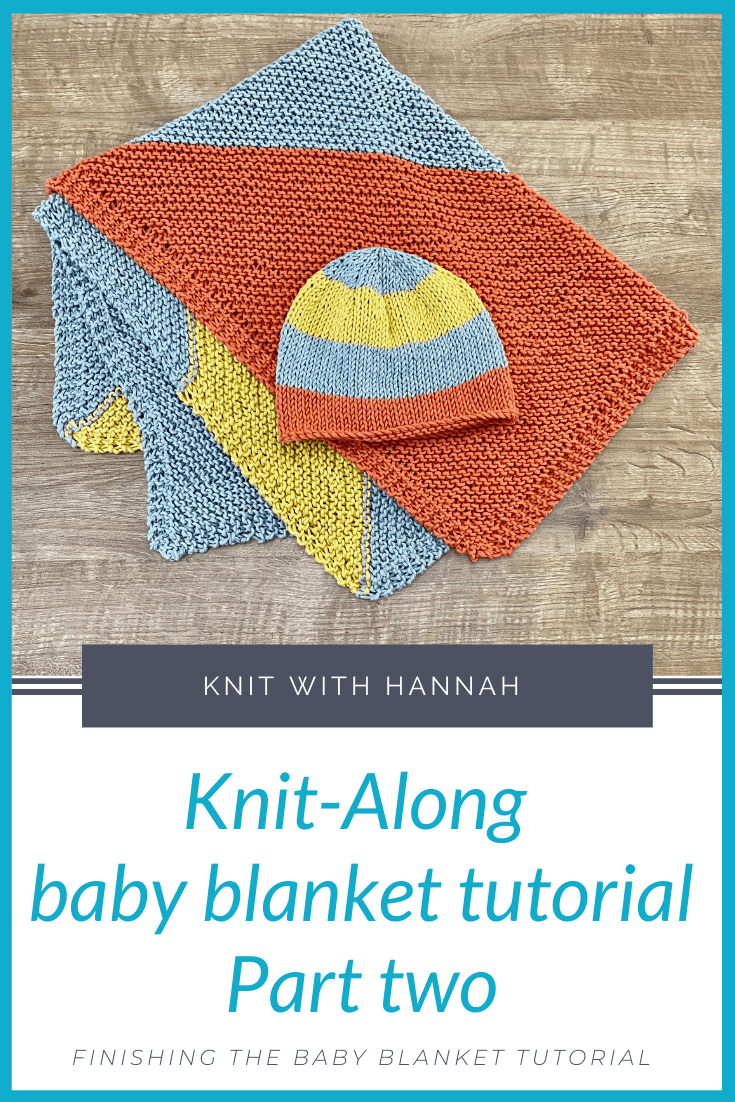 It's week two of the baby blanket tutorial!
Join me today for the second half of the baby blanket knit-along.
During the first tutorial last week I showed you how to start knitting a baby blanket. Today I'll guide you through the second half of the 400g baby blanket, with Wool And The Gang Shiny Happy Cotton.
We're knitting what is known as a 'corner to corner' square, from the 'Four Corners Baby Blanket' Knitting Kit.
If you'd like videos to guide you through fixing any mistakes you might make and to have the written pattern, you can purchase the knitting kit or pattern from the Knit With Hannah shop.
Find the kits and patterns, and become part of the knit-along (you'll be invited to the second live knit and natter if you join us this before Friday)
To subscribe to the Knit With Hannah YouTube channel click here
To find the kits and patterns, and to join the knit-along that begins on 1st March, click here: