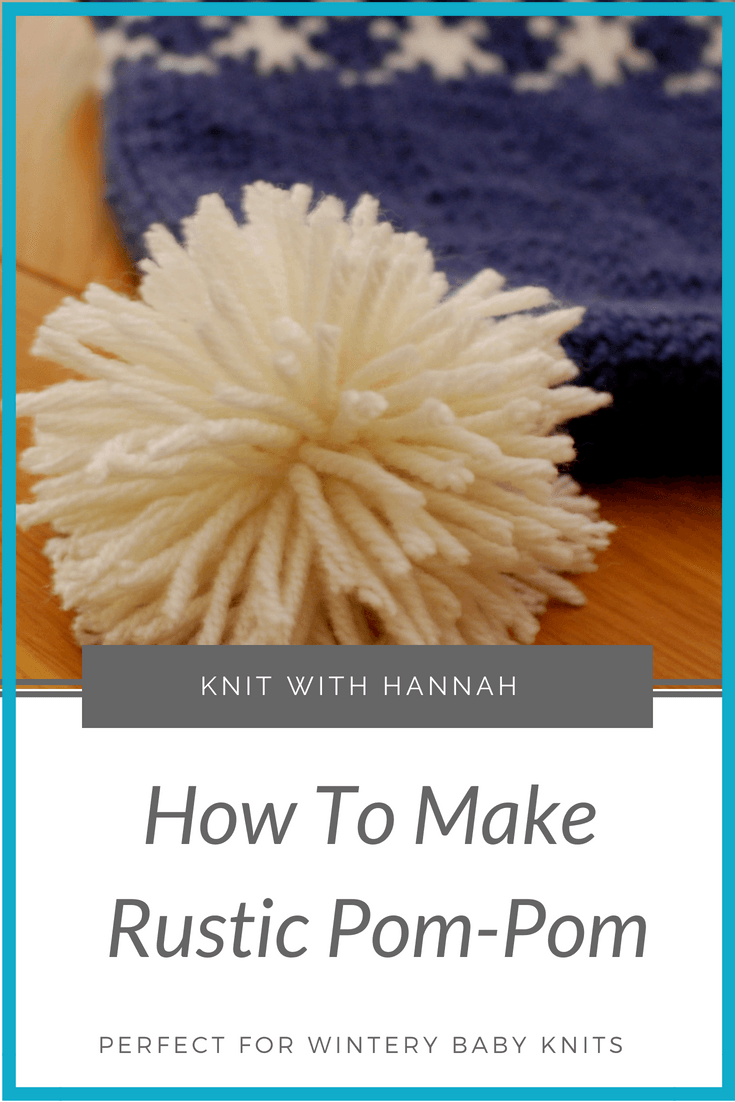 So you've knitted a gorgeous baby hat. It might be plain- but an oh, so, to die for colour- it might be fair isle or striped. With the top two corners sitting waiting for an extra something you wonder what to do.
I can see you with the Winnie The Pooh thinking pose- tapping the side of your forehead… 'think, think, think, think'. But honey obviously isn't the answer.
A rustic pom-pom on each corner is the answer!
If you're a stranded-colour knitter, you can knit this very hat here…