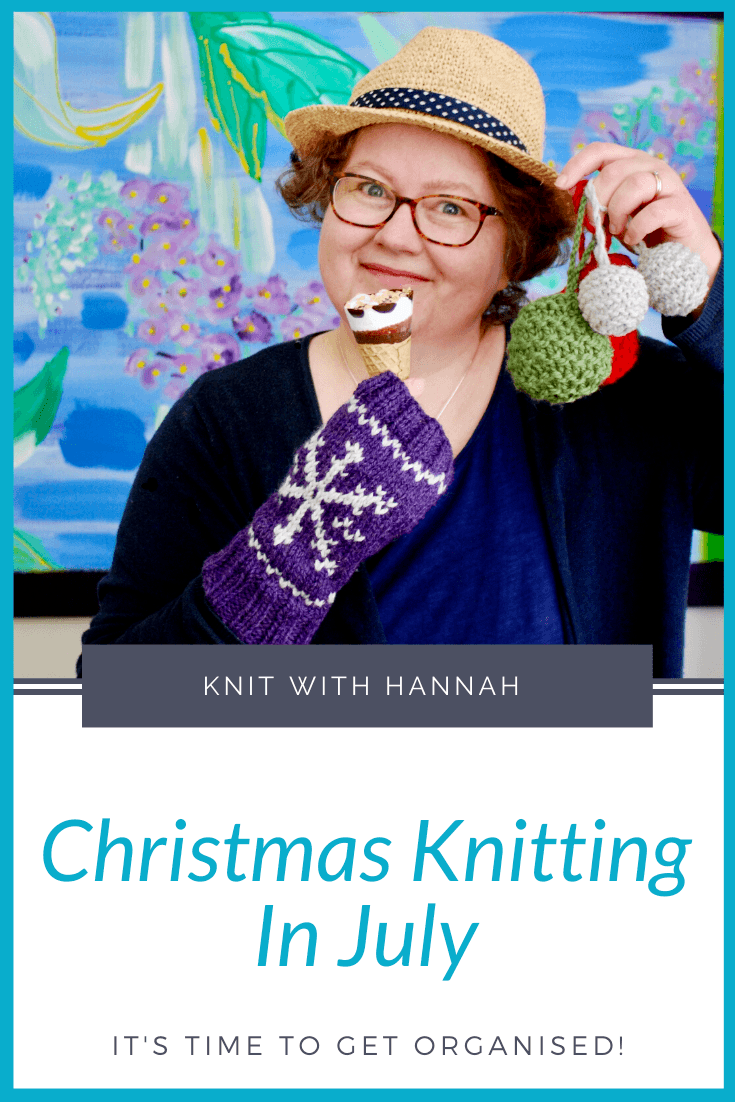 Wouldn't it be nice if by December most of your gifts were ready?
You'll have knitted up scarves, hats, mittens, Santa socks, Christmas jumpers and the family's ready for the big day and all decked out in winter regalia! Or perhaps you are after a whole new knitted wardrobe for yourself this winter.
Well, maybe now is the time to start.
Lots of inspiration is coming right at you so you can approach Christmas knitting earlier this year and get a head-start on your holiday preparation.
I've come up with lots of ideas for knitting projects that are perfect for the summer. Let's get knitty!
To subscribe to the Knit With Hannah YouTube channel click here
Here's a link to the free pdf to help you plan the knits your knitting for Christmas gifts.
And if you'd like to find out more about the new Christmas Knitting Workshop, that helps you plan the perfect knits for everyone on your gift list, click here.
So pull out your needles and rummage through your yarn stash … let's get started!