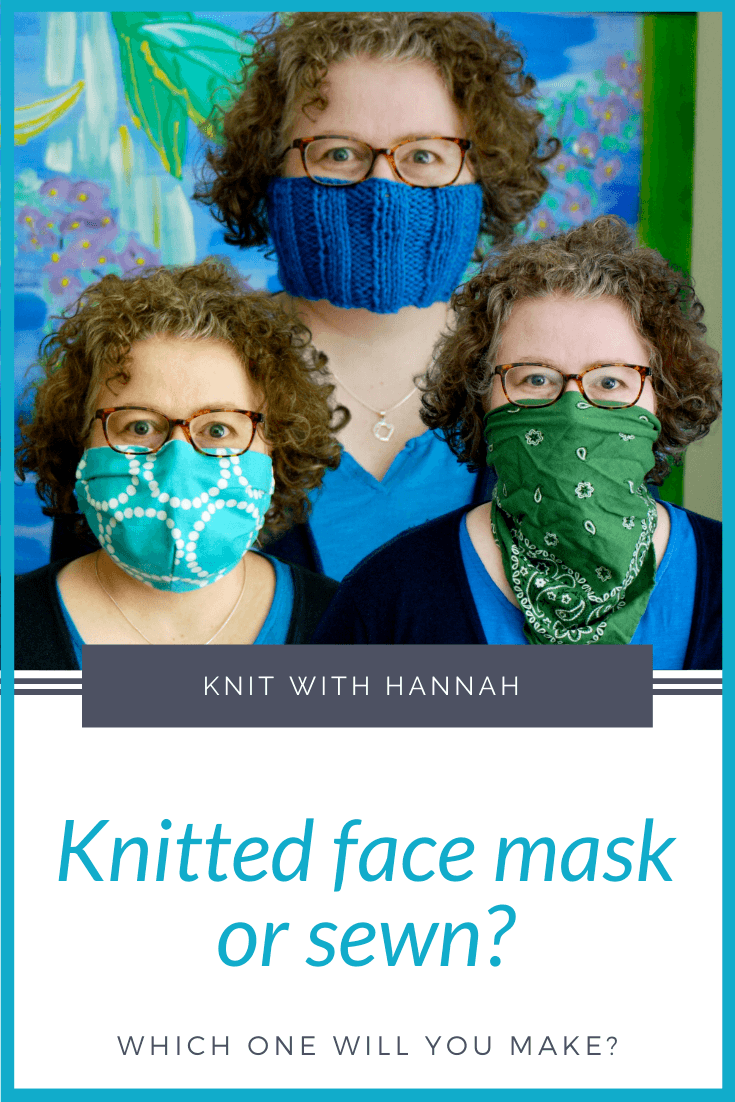 Are you living in a country that requires face masks?
I am now, and in a lot more places than before. It's not just when we're visiting a hospital or on public transport that we need them, it's in any place where we can't keep 2 metres between each other.
So we need face masks and quickly.
I know you're a knitter… you wouldn't be here otherwise. Maybe your first instinct is to pull out the yarn and your knitting needles and set yourself up with a gorgeous knitted face mask.
I'm going to suggest that you think twice. Is a knitted face mask such a good idea?  You need to consider how strong the fabric is, and how much it will withstand the day-to-day rigours of this new routine we're getting used to.
I say sew one yourself or invest in a fabric one that someone else has made.
There are lots of small businesses out there who have struggled during this pandemic. Many are now making and selling hand-made face masks or are offering patterns and fabric so you can make your own and will appreciate your purchase.
Find out my reasons for suggesting sewn instead of knitted in today's video:
To subscribe to the Knit With Hannah YouTube channel click here
If you're looking for something else to knit, explore the Knit With Hannah pattern shop for summer patterns, click here
And see last week's video on What To Knit In Summer.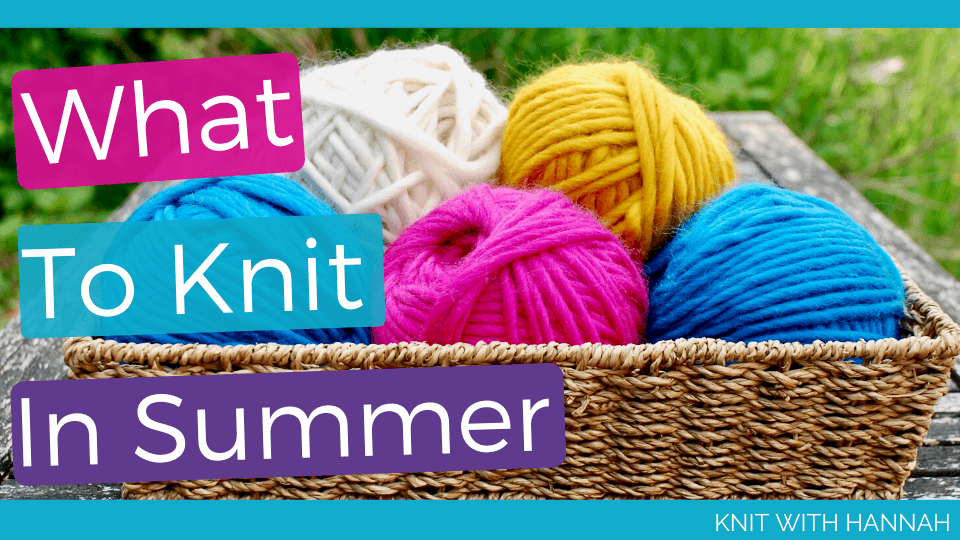 The sewn face mask video and pattern I used is here.
See more tutorials and patterns on the Big Community Sew