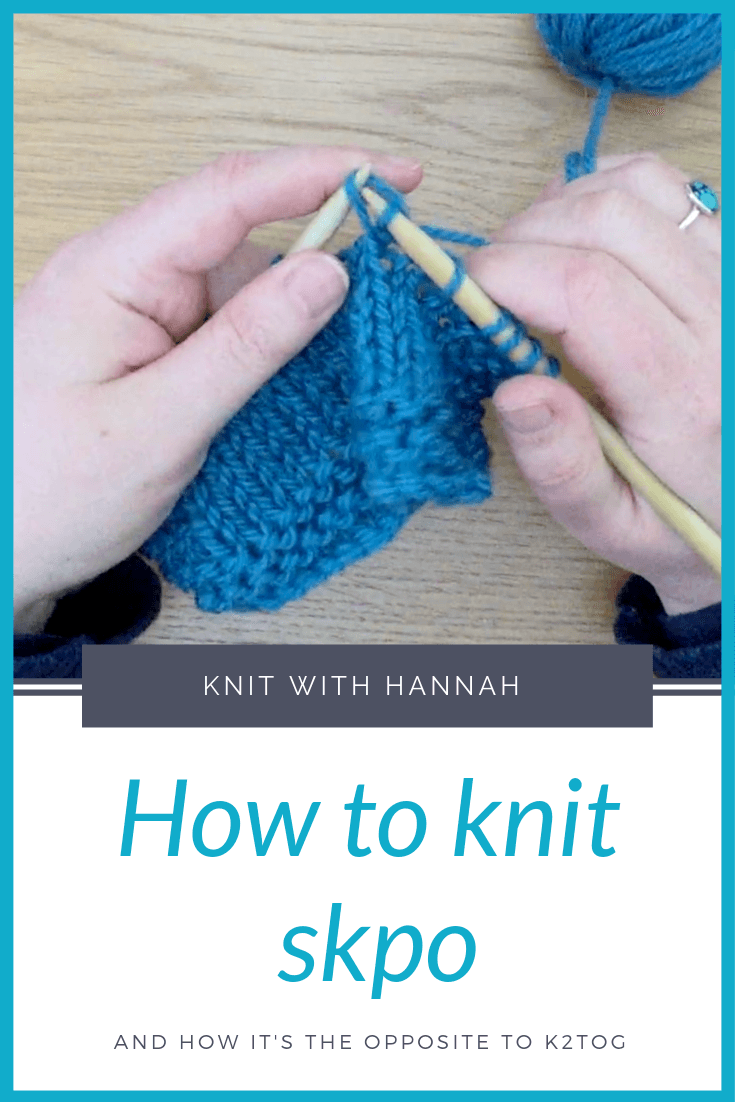 SKPO is a great little tool to add to your toolkit of knitting abbreviations. You'll more likely find it in patterns from the UK, (I'll show you teh US equivalent next week) and it's as useful as k2tog.
We will likely see it alongside k2tog as skpo produces a mirror image of the more common decrease. They can sit alongside each other in lace patterns, darts on jumpers or cardigans, or as simple as creating matching shaping on hot water bottle covers or baby booties.
It's definitely worth learning, so let's get to it. SKPO to the rescue.
For a sample swatch to practice all the abbreviations from February and March 2019, download the mentioned pdf with swatch pattern and
demo links here
 or click the image below: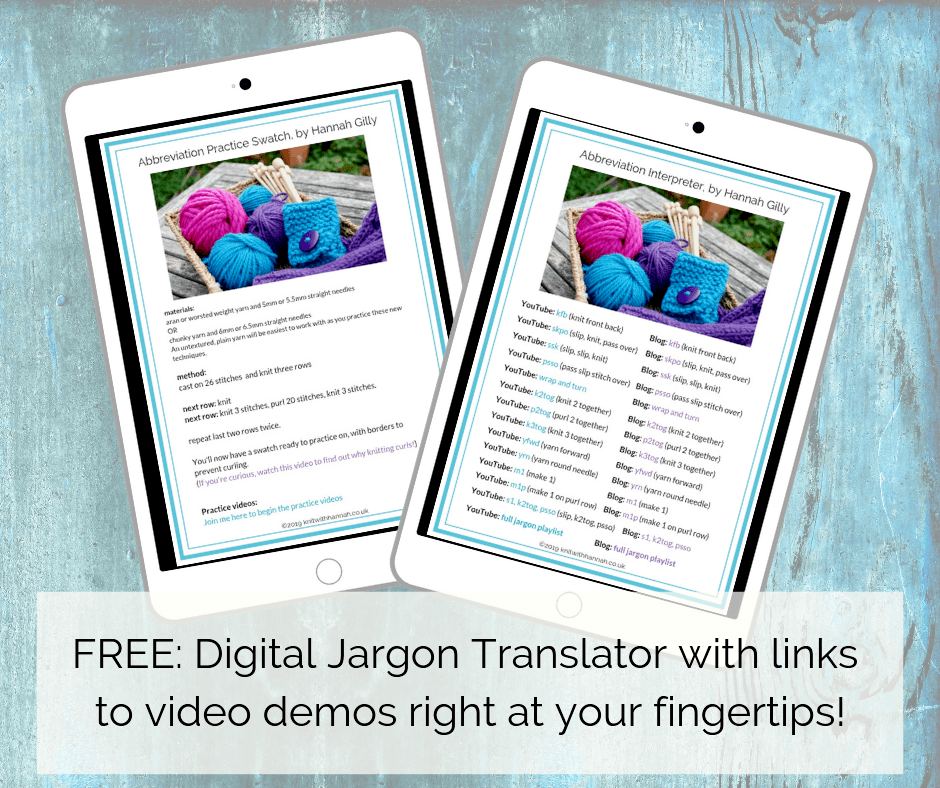 https://knitwithhannah.co.uk/demos