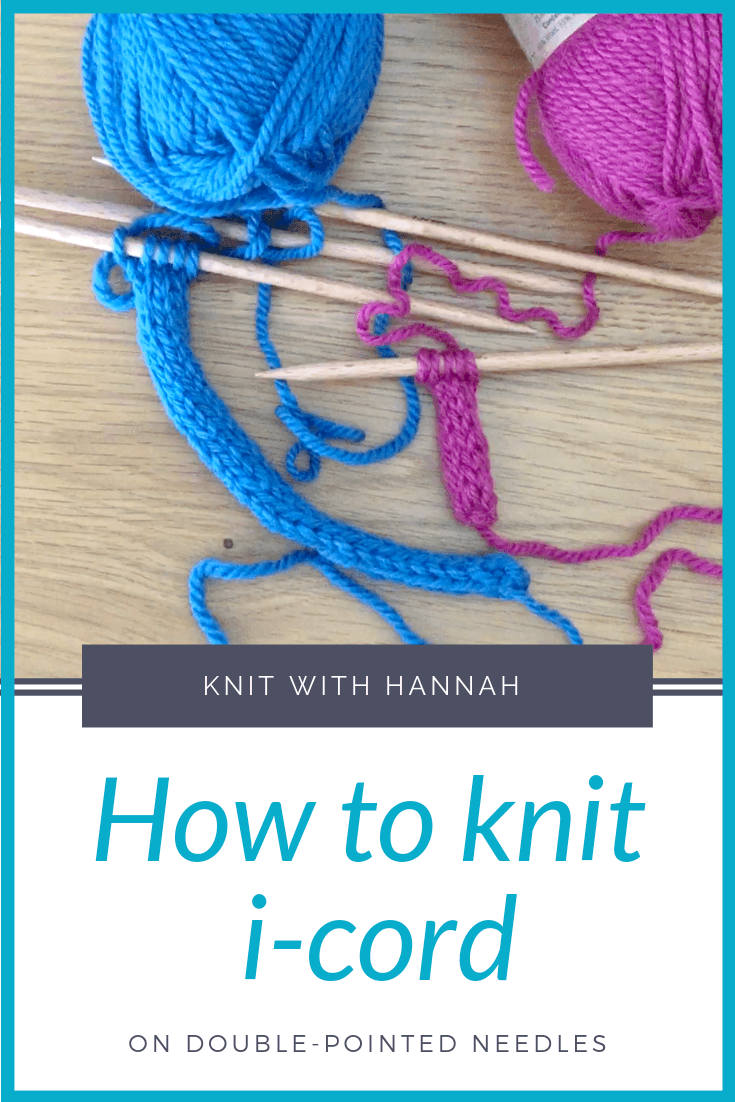 If you don't have a French Knitting doll, but you'd like to create a similar tube of knitted fabric, then this is the class for you!
Your pattern may say 'knit i-cord with 4 stitches for 50cm' and you're completely baffled.
Don't panic. This is the hitch-hikers guide to i-cord knitting, just make are you've got your towel!
It's simple technique. And as long as you have double-pointed needles to hand, it's quick and easy to knit (switch on Netflix, or binge-watch through a couple of my YouTube playlists while you're at it!)
To subscribe to the Knit With Hannah YouTube channel click here
And to cast off your i-cord you can use the same technique as demonstrated in the French knitting cast off video here
Find some knitting supplies.
You'll need a few things to knit i-cord. So let's start with the needles.
Knitting i-cord involves knitting from the same end of the stitches in repeat, which sounds like a riddle, but you'll get it when you watch the video.
To achieve this you need a pair of double-pointed needles. Just pick a couple out of a set and you're ready to start knitting.
If you're creating this i-cord from a pattern, you will need to follow the needle size and yarn suggestions from that.
I was using Drops Alaska yarn to knit in the video, colours Dark Turquoise and Dark Pink and 5.5mm needles.
If you'd like to get a set of these needles for yourself, I found them at Wool Warehouse in the UK. They are KnitPro Basix Double Point Knitting Needles.
I really loved knitting with them. They're smooth to use with the yarn and the wood feels sturdy and comfortable in my hands.
I like the points too. Some needles just don't write get the angle right, but I really loved these and the stitches flowed well.
Ideas for i-cord knitting
I have a whole Pinterest board of what you can make with French Knitting cord. This is exactly the same idea. How about you see what you can come up with.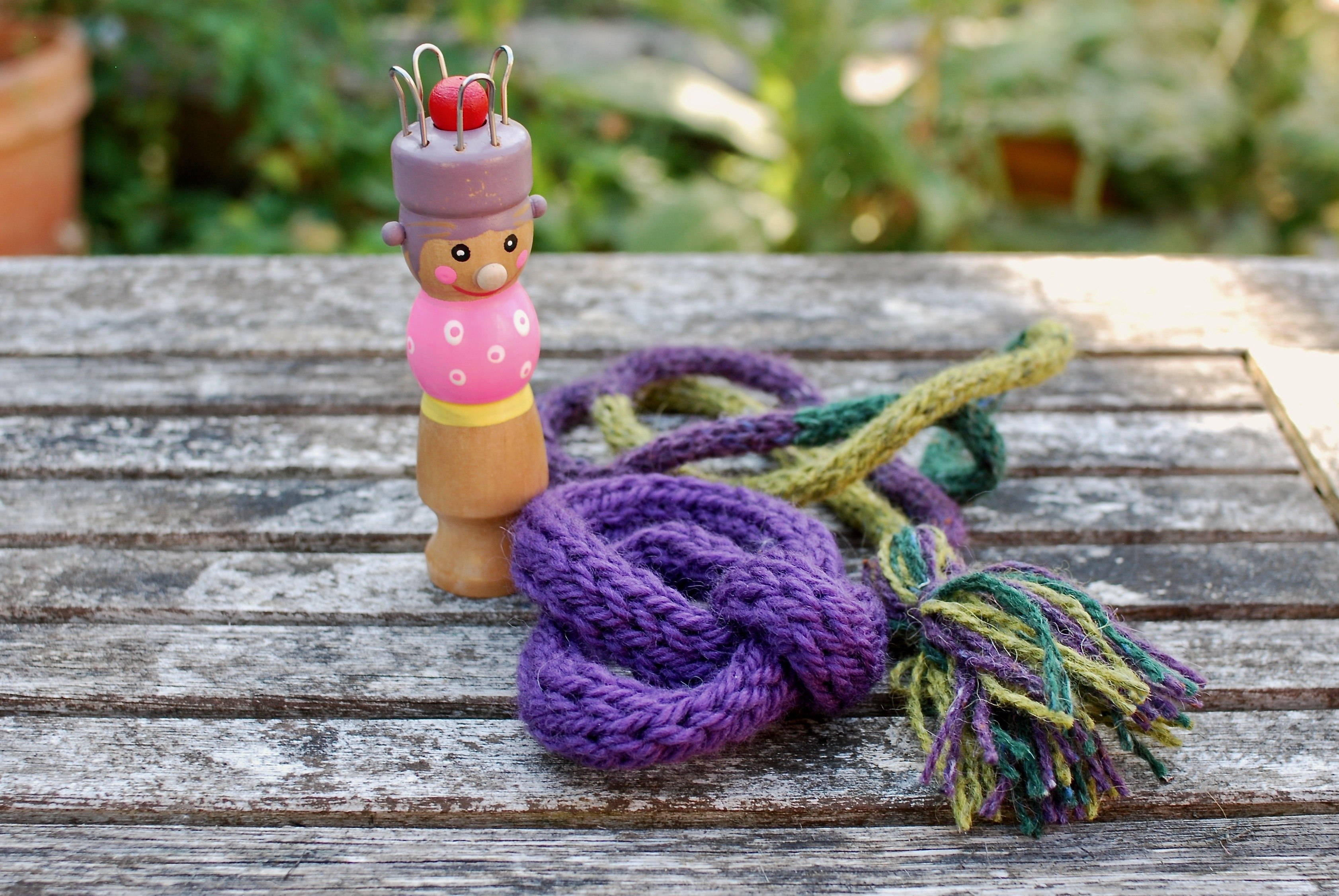 This shows a tassel necklace and a knotted bracelet.
See the Pinterest board for more ideas.
And the When Can I Knit Too Mummy? course goes into this in more depth too.