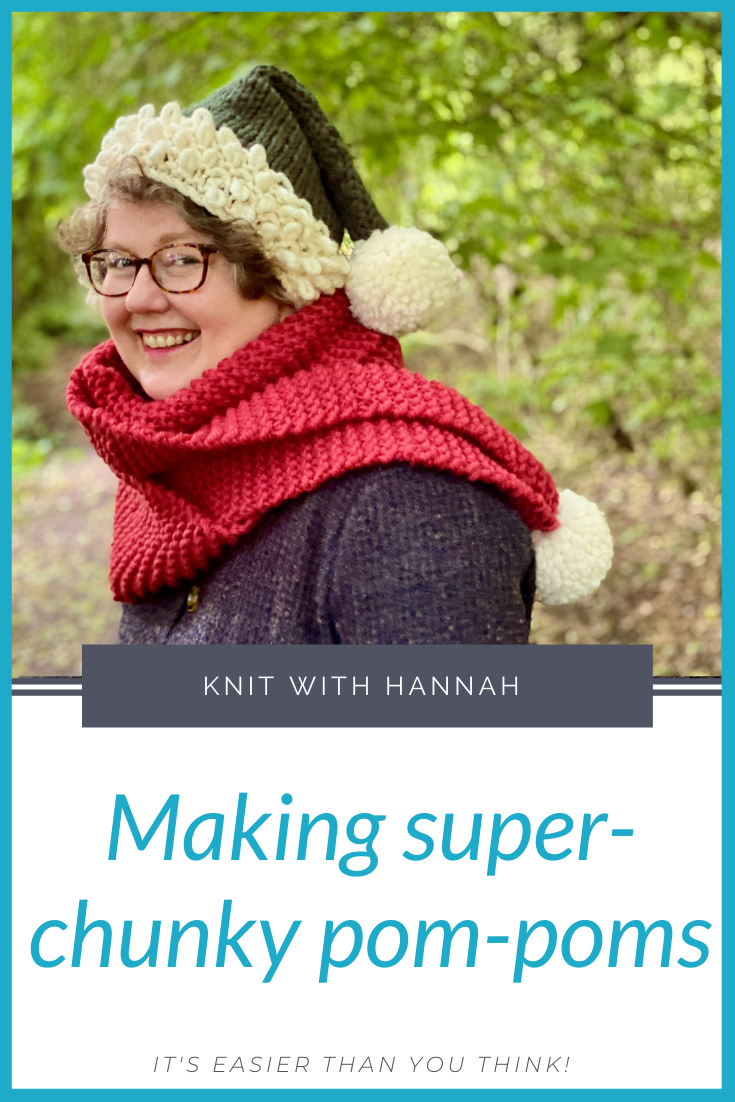 Bobble hats have been in and out of fashion for a long time.
I don't think they're going anywhere this time. It's not become a trend, it's a classic. So the easiest way to stay in this non-trend-classic is make a pom-pom hat. For a knitter that means using left-over yarn and embellishing to your heart's content.
In this tutorial I'll give you a DIY tutorial on making poms with super-chunky yarn. I came up with this method while knitting the Christmas hat  so it's a bit different to how I've suggested you make them before, and I found it a lot easier.
If you have thinner yarn than chunky, I'd take a look at this tutorial instead, or try the tassel-making tutorials.
See today's video for full tutorial and tips on using super-chunky yarn.
To subscribe to the Knit With Hannah YouTube channel click here
And to see the Christmas Hat and Scarf that were shown in the tutorial, click here: