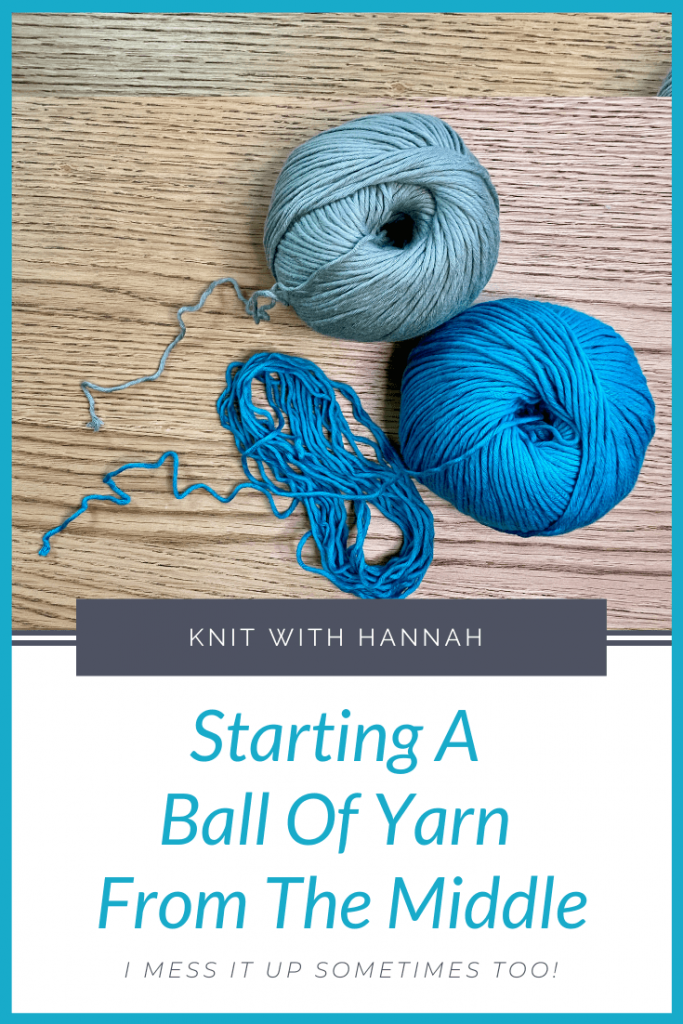 You know it's easier to start a ball of yarn from the outside?
But you know it's good practice to knit from the inside of a ball of wool! I mentioned it a few weeks ago in 10 Tips For A Beginner Knitter
So why does it always end up in a mess when you try?
Fiddling around and ending up with half the ball in multiple knots is not what you need to end up with. I've been knitting for so many years I'm willing to try, on camera, and show you how I manage to make what seems impossible easier, and achieve it more often.
I've got a lot of tips along with a bit of fun as I try to start four balls of yarn from the centre with as little mess and as few knots as possible!
To subscribe to the Knit With Hannah YouTube channel click here
The email waiting list for this yarn to appear in our shop, along with new knitting kits and patterns is here:
Do sign up, you'll have early peeks and more exclusive access as the shop reopens, the website is revamped, and we prepare to go live!