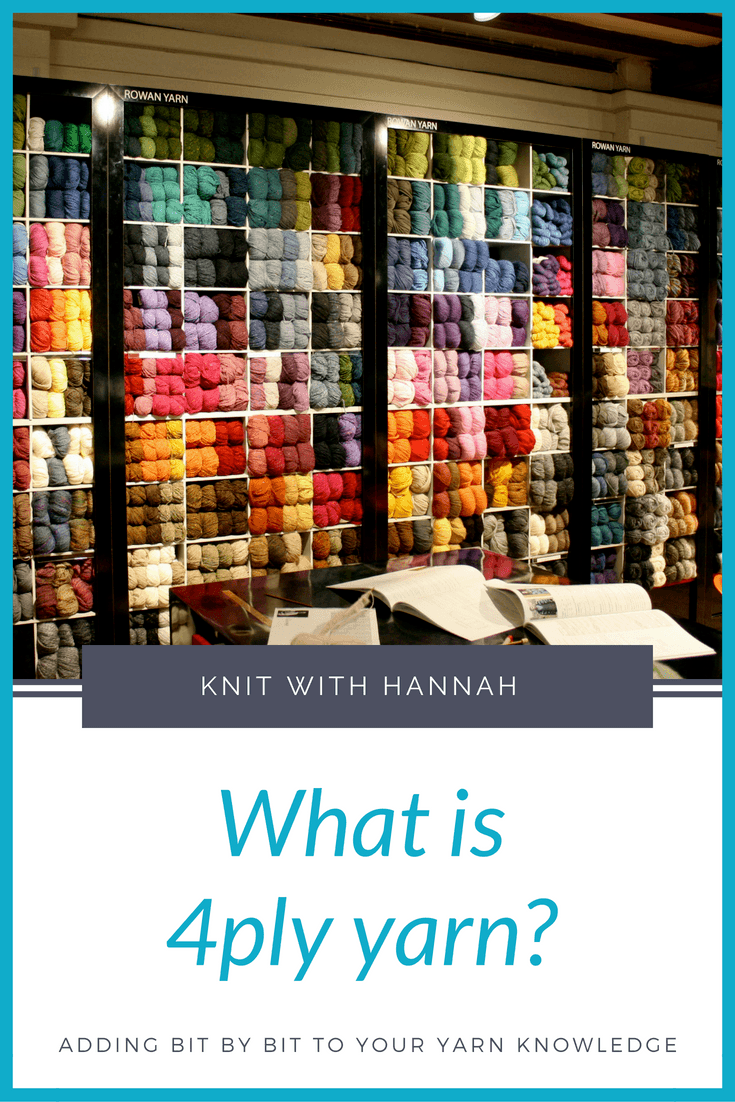 DK, Chunky, bulky, sock, fingering, lace weight, aran, worsted, and yes, 4 ply….
All weights of yarn, some the same, some stand-alone, but all weights of yarn that we are likely to encounter at some point in our knitting journey- if only to identify the yarn that we don't need, when searching for yarn that we do.
And 4ply yarn is one of the thinnest. It's a smaller weight!
Don't confuse the issue with calling it a weight, Hannah!!!!!!
…because weight can mean the mass of a ball or skein of yarn, ie 50g, 25g, 100g, etc.
But in this case weight is all about the scale on which yarn lovers, and yarn manufacturers describe the thickness of the yarn that is on those balls and skeins.
And as 4ply is one of the thinnest it is avoided by some- as it takes longer to knit the same size piece of fabric than it would take to knit with any thicker yarn-  knowledge of all it's characteristics is needed simply so that we can set it aside and leave it for the braver, the stronger, the more courageous knitters amongst us!
Learn those characteristics right here… (whether you're one of the brave, or an avoider!)