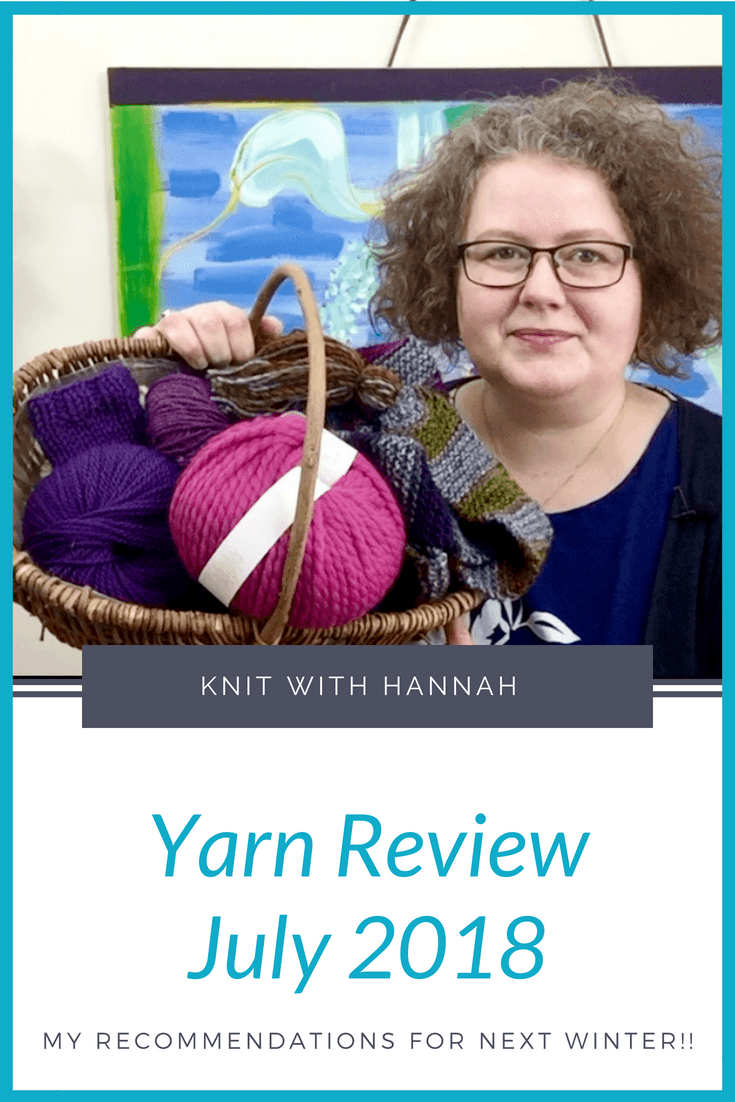 Let's talk about Yarn!
I have been knitting with a few new yarns over the last year and have some reviews ready for you. I'll talk more about the five yarns that I loved the most in the video.
To my surprise they were mostly chunky yarns- surprising as I do use a wide range of yarns in my projects at home and know I switch between needle sizes and yarn weights constantly!
I realise now that this happened as there was one main yarn that I was attempting to replace, Stylecraft Life Chunky.  I'd found myself in the habit of using up yarn stash, but needing an extra ball or two to add to what I already had, and then the process started again in this long never-ending cycle… like a metaphorical infinity scarf!
If you'd like to take a look for yourself, here's the yarn mentioned in this video:
John Lewis with Erika Knight 100% wool chunky