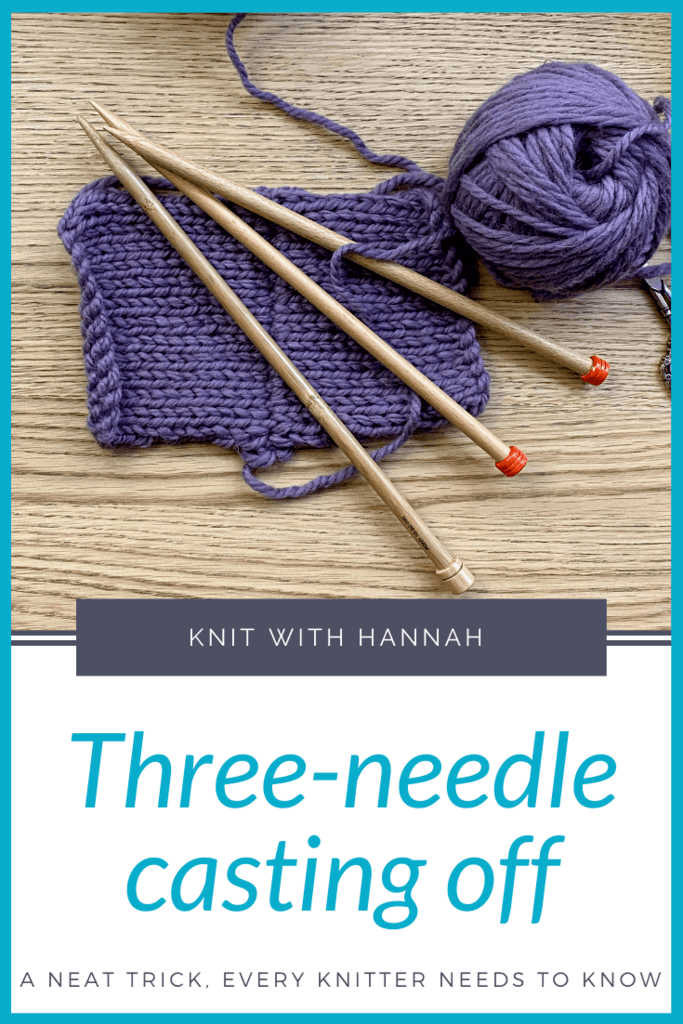 Casting off when you're knitting is casting off, isn't it?
But there are so many methods. And while I will suggest the usual method in 99% of projects there are times when an alternative is very useful.
In today's tutorial you will see how to cast off with three needles.
It sounds counter-intuitive as we usually knit with two needles, especially odd as when the pattern is suggesting this it's most likely the case that you'll be using single-pointed needles.
So casting off in this way gives a few advantages.
Firstly you'll have a nice flat seam with less bulk as the stitches hold it together. You'll also cut out the need for seaming with a knitter's sewing needle and yarn.
To subscribe to the Knit With Hannah YouTube channel click here
The 10mm knitting needles and Rowan Big Wool that I was using are available in the knitting shop here.