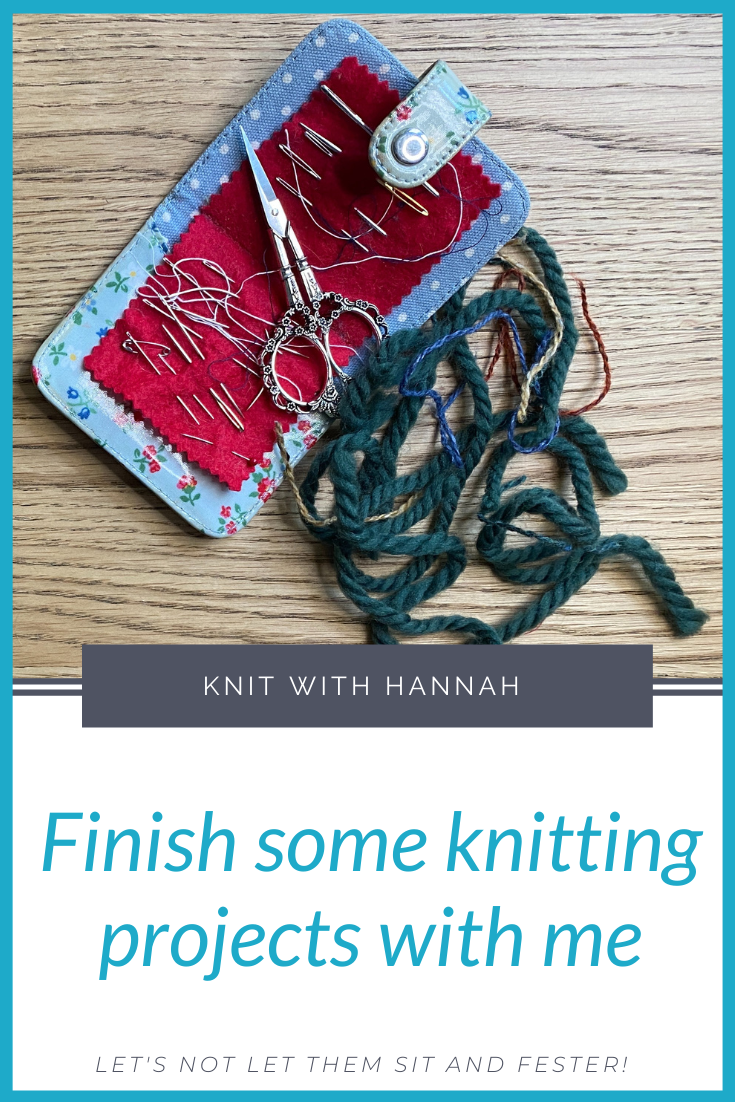 Is it just me or do you let the seam-sewing wait and wait and wait too?


I've had two of these projects waiting since July and one of them is more recent, but filming this video has made me sew the seams and weave in the ends.
If you have the same sitting next to you in your knitting bag (or hidden in the corner of the room!) pull them out and finish with me. I'll talk you through my process and share some peeks of the new items that are coming to the shop soon!
I'll be using the invisible seam, or mattress stitch – there will be a solo video for this coming in a few weeks time (probably in October, but you'll also find it in this video from June)
You'll also see me weaving in a lot of ends, pick up the tips from this new video or see a full tutorial on that technique here.
To subscribe to the Knit With Hannah YouTube channel click here
The Lace cowl and beret will be in the shop this Thursday 9th September, 2021 and the Moss cowl later this month.
So you're ready for when it arrives, get on the email waiting list here.