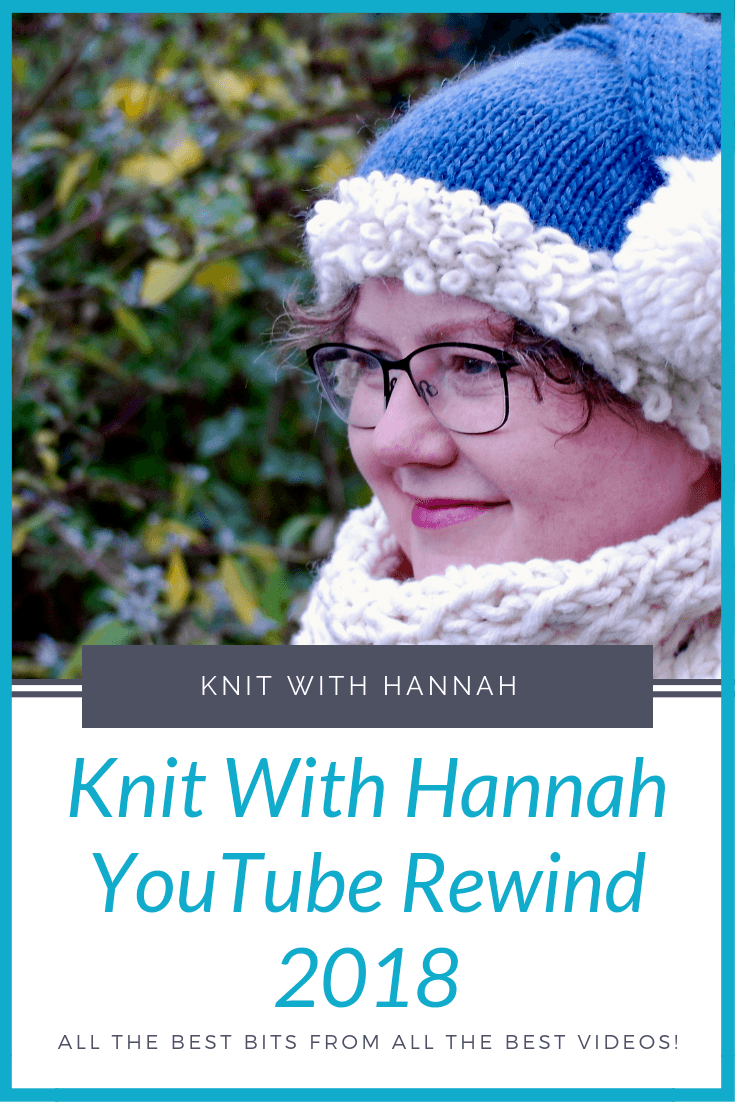 If you're wondering which videos were top in the Knit With Hannah channel during 2018, today's is the blogpost to get your attention!
I'll spill the beans on the channel's favourite videos and reveal all the juicy tips and tricks about knitting that all your fellow knitters on YouTube have been searching for. And, yes they're finding the answers to those questions in Knit With Hannah.
Watch the video to find out how many people were watching and how two of the popular videos switched places in the countdown in just the last few weeks!
Number 5
How To Make A Chunky Pom
Number 4
What Is DK Yarn?
Number 3
The Purl Stitch (and why it's the wrong side of knitting)
Number 2
Why Does My Knitting Curl At The Edges?
Number 1
How To Knit YFWD
I'd love you to join me for the next 12months of the Knit With Hannah YouTube channel, so you can be part of next year's statistics! Click here, to subscribe to the YouTube channel to finish your 2018 and begin your new year in a very knitty way.