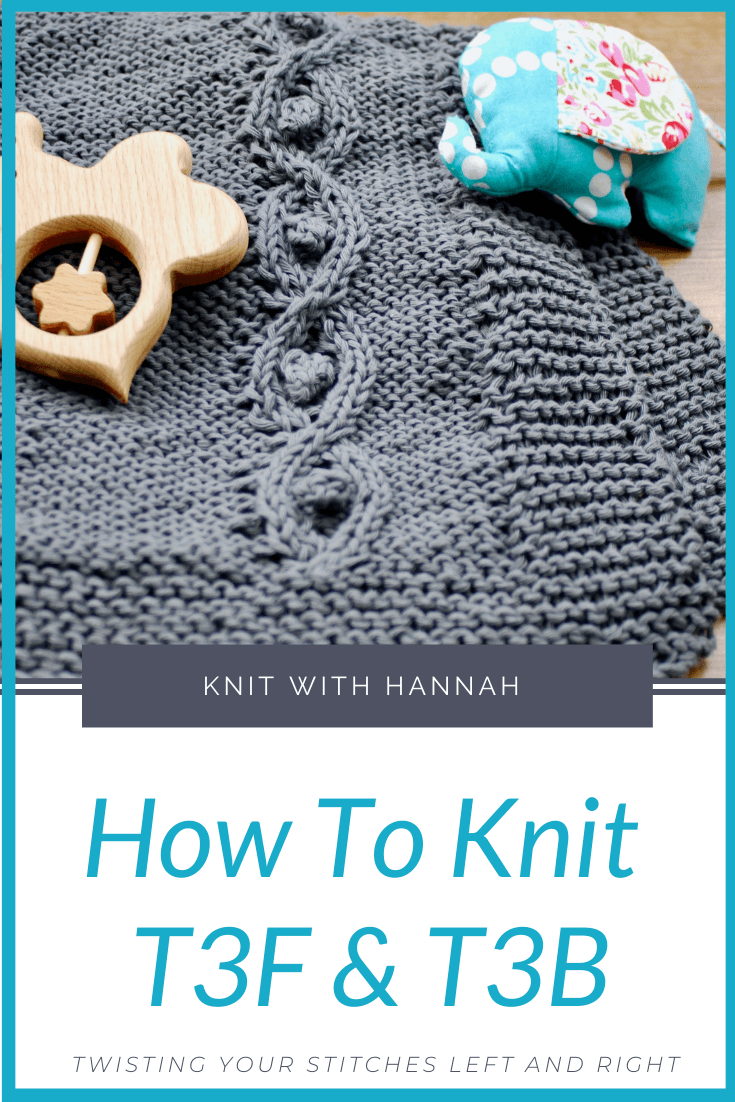 Twisting cables are a great way to move your knitting to the next stage
It can be quite a triumph to start cabling. You're right in there with every hat, cardigan, scarf and pair of mitts having an added cable 'because you felt like it'. Suddenly it all seems so easy.
So what's next?
Twisting cables take the stitches in a whole new direction (see what I did there!?) yes, that's very literally what we do with twisting cables. Firstly we pick up stitches and cross them over another stitch….
But then those stitches start moving, row after row, repeat after repeat we can create astoundingly intricate patterns with T3F and T3B, it's just a question of how long you want to keep going.
I'll show you these first steps in today's tutorial:
To subscribe to the Knit With Hannah YouTube channel click here
See the video from two weeks' ago for tips on knitting with cotton (as I was here)
If you'd like to knit up the blanket that was shown in the video, find the Rollover Baby Blanket kit in the Knit With Hannah shop here:
And the pattern here