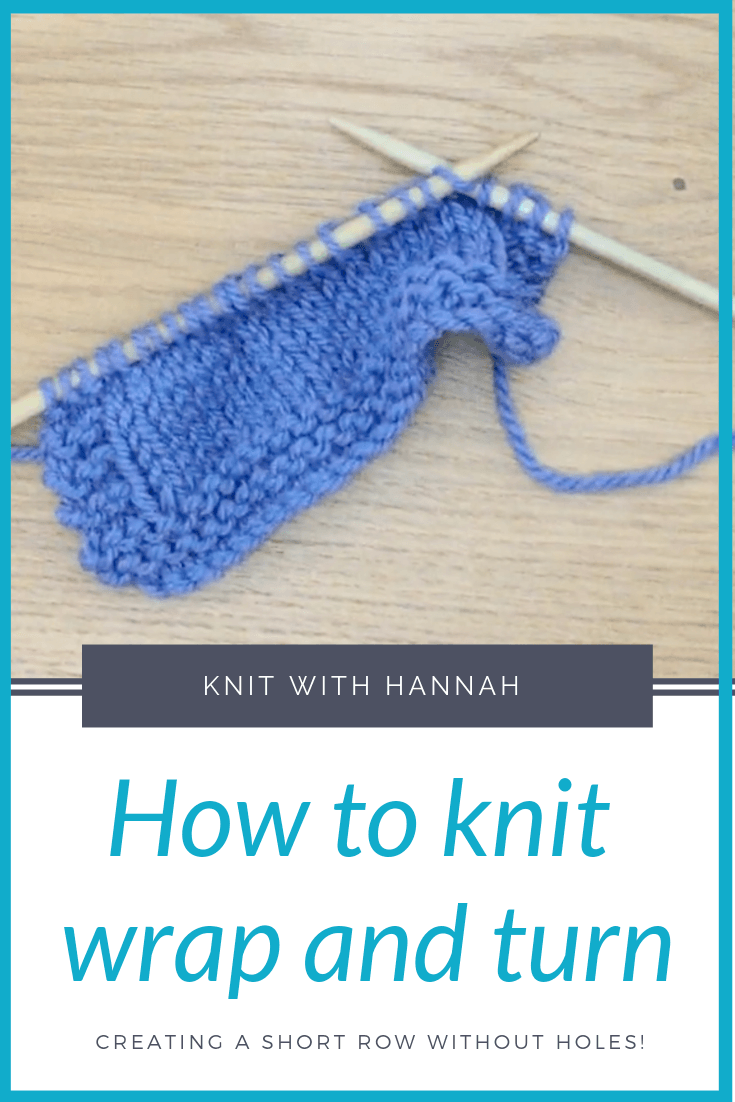 Knitting wrap and turn is all about knitting short rows.
'Wrap and turn,' and 'short rows' are techniques seen in knitting patterns and if there are not illustrations to show off the splendour of the effects you can produce with them, they can be confusing.
When you knit a short row you're creating an uneven edge along a piece of fabric. This will make it purposefully irregular and hence it doesn't match the rest of your knitting.
You might be adding a fancy fringe or bustle side to a shawl with this technique. It's also a main tool used when knitting the heel of a sock.
BUT we don't want to create short rows with holes and loops of yarn crossing over where they shouldn't be. For this reason we use the wrap and turn knitting technique that I'll show you today.
Watch all the way through as I'll show you how to approach the wrap and turn on the next row too…. that is what makes all the difference!
For a sample swatch to practice all the abbreviations from February and March 2019, download the mentioned pdf with swatch pattern and
demo links here
 or click the image below: