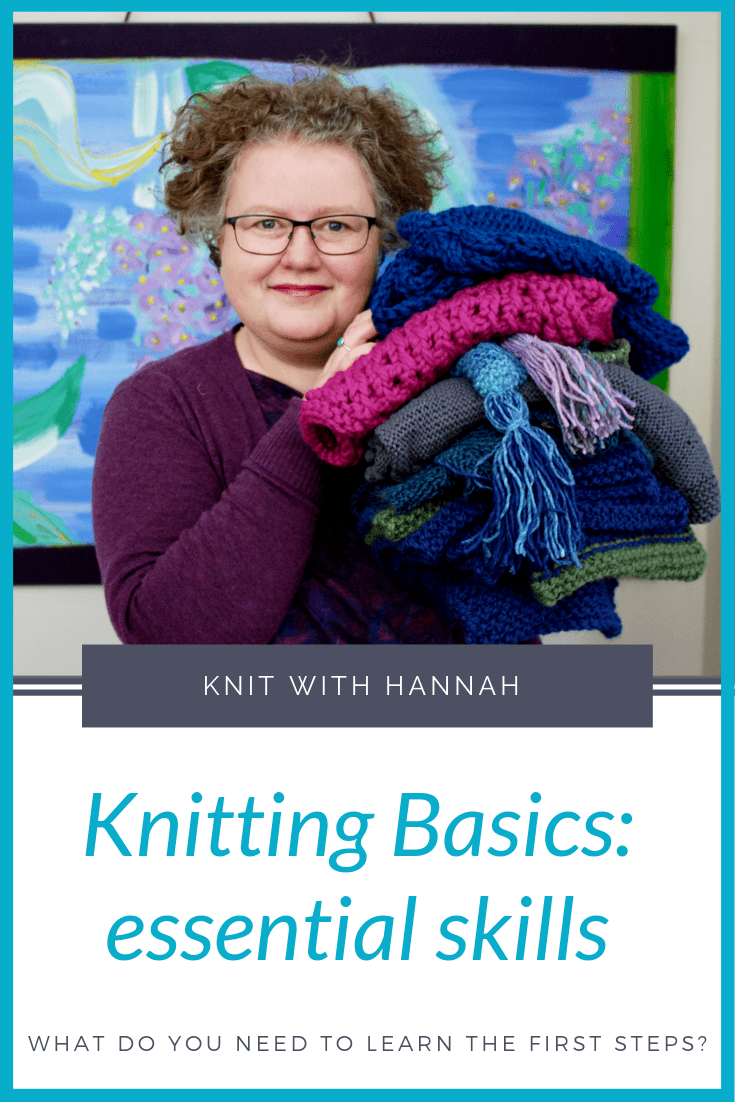 There are a lot of options out there when you're learning to knit. Fancy stitches, different types of needles, multiple methods to actually put stitches on the needles when you start, could baffle you.
I say, let's keep it easy and as the title of this week's video suggests… taking it back to basics is the perfect way to do that.
You'll discover how many finished knitted items you can produce with very few skills.
Yes, these three skills might be all you need for a while.
As you make inevitable mistakes you'll learn how to fix them. (I still make mistakes, so you'll be learning skills that will be useful for a knitter's lifetime!)
As you consider sewing some of the pieces together you'll figure out seaming.
And perhaps you'll want to add some embellishments like buttons or tassels too.
These are great ways to give yourself time to learn and practice the initial knitting skills, and improve them before taking on a larger project.
This video is an overview of what you need to learn when knitting, all the tutorials for the specific skills are listed below. You can pick out which ones you need, once you've watched:

To subscribe to the Knit With Hannah YouTube channel click here
My Favourite Casting On Method
And if you'd prefer to see step-by-step tutorials to knit up different items as you start knitting, the Novice Knitter Courses may be the perfect ones for you:
Novice Knitter 1 and 2 contain 7 Video Tutorial series that will help you learn the basics, so you'll be a confident independent knitter in no time. Through the courses we'll knit seven items together, learning various beginner techniques, including:
casting on,
the knit stitch,
the purl stitch,
shaping hats,
buttonholes,
reading patterns, (the knitter's equivalent to a chef's recipe)
and sewing seams.
And all while knitting items for yourself, friends and family.